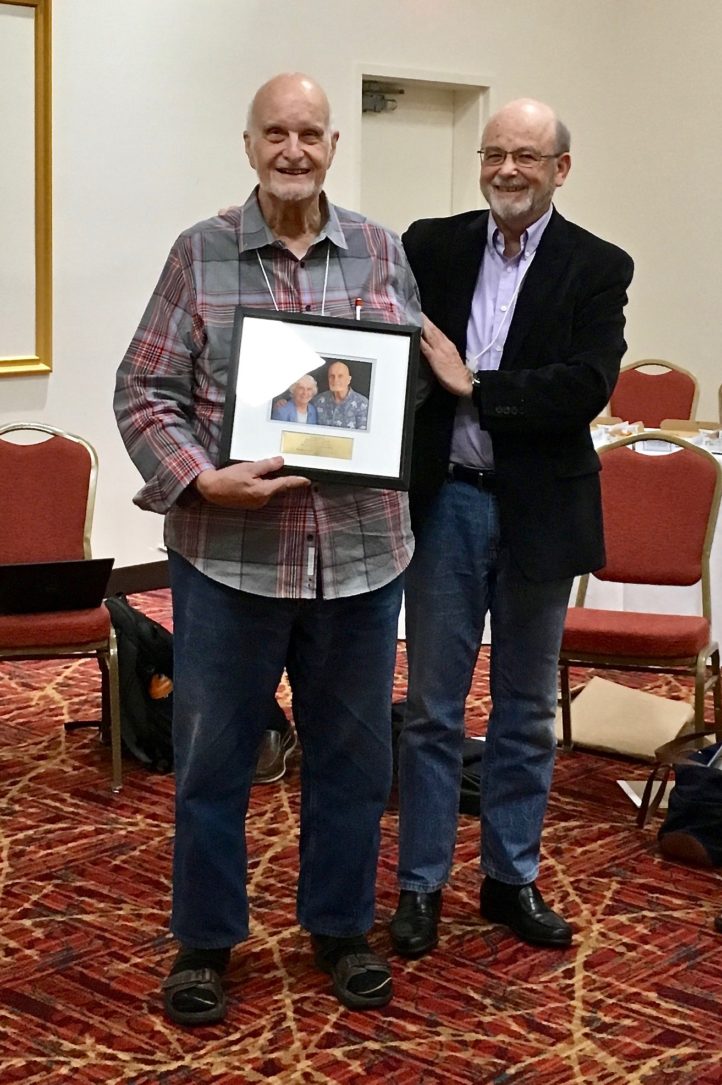 Armand L. Mauss, MSSA pioneer, patron, and mentor, passed away at his home in Irvine, California August 1, 2020, concluding a long struggle with cancer at age 92. The immediate cause of his death was heart failure. Armand placed himself in home hospice care just a little over a year ago and survived far longer than initial expectations. His yearlong vigil was blessed with an absence of pain and retention of a clear mind. He communicated regularly with family, friends, and colleagues through phone calls, emails, and letters, and he welcomed visitors to his Irvine condo. During this time Armand maintained a typically detached and pragmatic view of himself and his circumstances. He confronted his dying with equanimity and, although certainly not a conventional believer, did fondly anticipate reuniting with his beloved Ruth, who had passed away a few months prior to Armand's own entry into hospice care.
Perhaps Armand's greatest satisfaction during his final year of life derived from his capacity to continue fully engaging in multiple conversations with others. He stayed current on events religious and political; dispensed sage advice and spot-on suggestions to colleagues working on a wide range of scholarly projects that interested him; and offered assessments of his personal involvements and encounters with significant people and events over his lifetime that were fascinating and insightful without lapsing into self-aggrandizement.
Most MSSA members are well aware of Armand's many signal accomplishments and contributions. In subsequent days, a number of eulogistic accounts of his life and work will no doubt appear in newspapers, social media, and various scholarly venues. Our own on-line virtual MSSA conference proceedings in late October will include an Armand Mauss in memoriam session. For those who would like to see immediate summaries of some of Armand's contributions, we offer below Gary Shepherd's assessment of Armand's specific contributions to Mormon Studies at the 2002 Society for the Scientific Study of Religion (SSSR) meetings and Gordon Shepherd's review of Armand's 2012 autobiography, Shifting Borders and a Tattered Passport: Intellectual Journeys of a Mormon Academic.